Do You Have A Plumbing Emergency?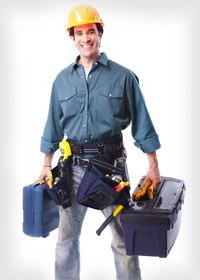 Without warning, plumbing emergency happens anywhere in Pearland TX regardless of what time of the day, we all know that. We offer help for those costumers stuck in the middle of the night with a burst pipe and a frowning face. To provide help with this situation, we are offering our services 24 hours a day, seven days a week.
It is very stressful dealing with emergency plumbing situations. Our main concern is to offer you the most practical remedy for your emergency situation. To relieve the stress and frustrations associated with emergency plumbing repairs is our main goal. We assure you that our plumbers are trained to respond quickly to your calls.
Necessary steps you should take are advised over the phone by our technicians prior to their arrival. However, if the case may not be considered an emergency one, our technicians will be scheduling you an appointment set within Pearland TX office hours.
Give us a call for any plumbing problem you have! We will give you a great and low price quote over the phone so you can have an idea of what to expect when our plumbers go out. We give quotes upfront, and we make sure not to waste your time.